ORIUM Beauty, the ideal boost for a healthy life.
Beauty, health and sport are three elements that complement and reinforce each other well. ORIUM Life equips studios with machines for passive treatments such as EMS and Cryolipolysis. Discover everything about what these treatments can do for you below.
EMS, passive muscle stimulation and toning.
Our EMS Body sculpting device stimulates the muscles, up to 7 cm deep, through short and frequent electrical pulses.
Repair damaged and weak muscle fibers

Increase your metabolism

Passive and localized treatment

Treat multiple areas at the same time

30 minutes per treatment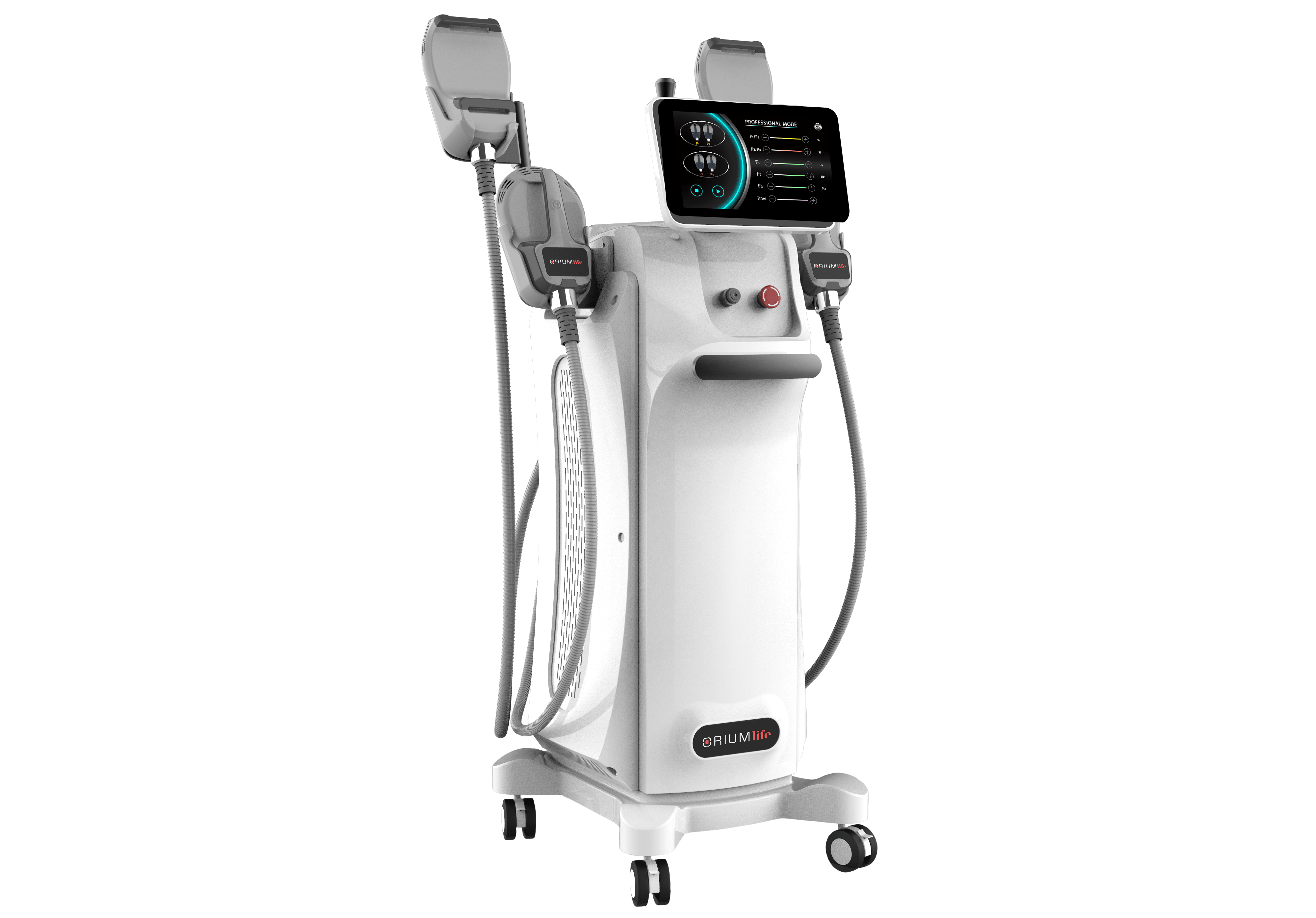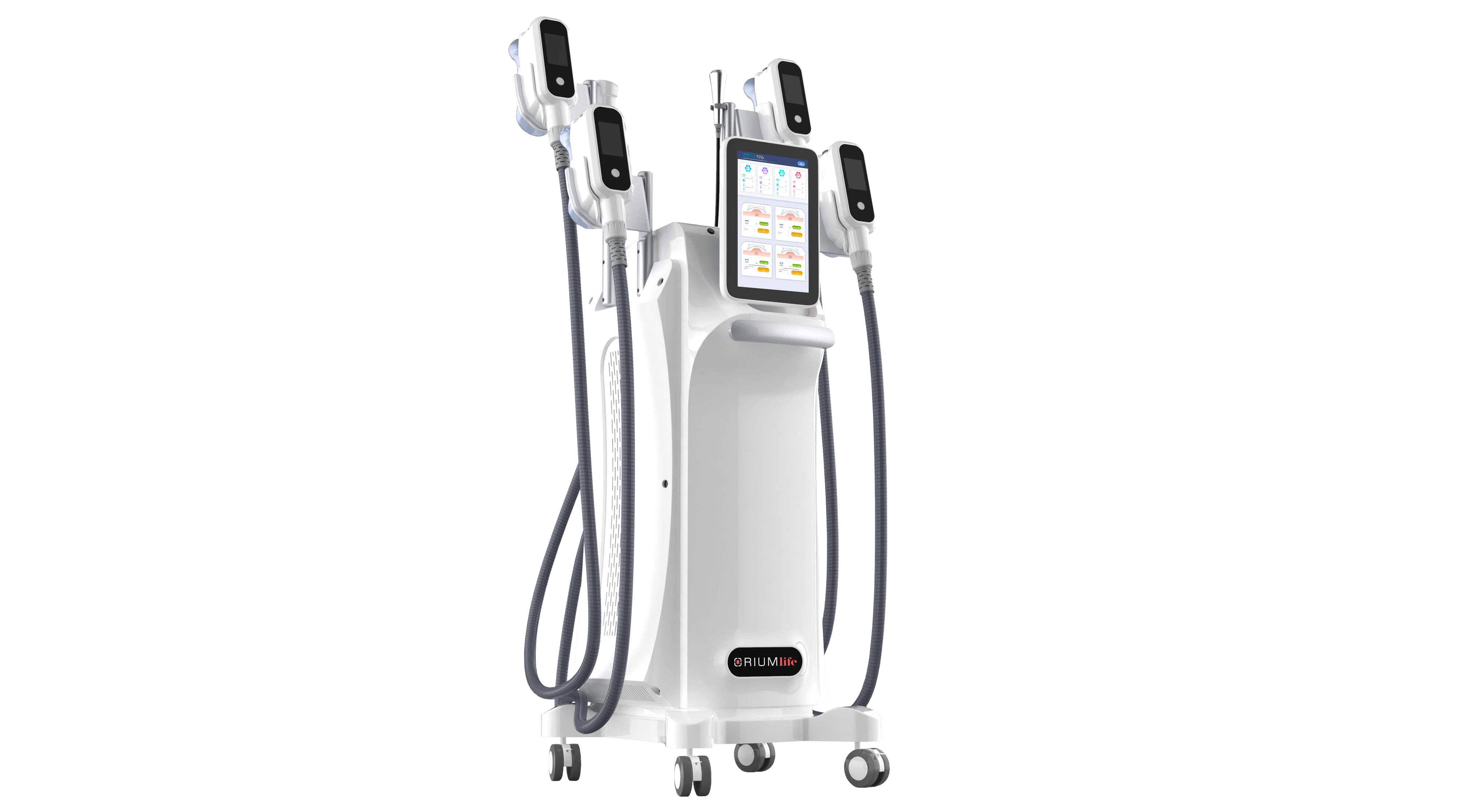 Cryolipolysis, fat-freezing with results.
Cryolipolysis means that fat cells will be locally frozen and broken apart, after which the body gets rid of these cells through natural means.
Treat fat cells locally

Reduce cellulite buildup

Visible result after just 2 treatments

Treat multiple areas at the same time
Do you also want to get started with our top devices?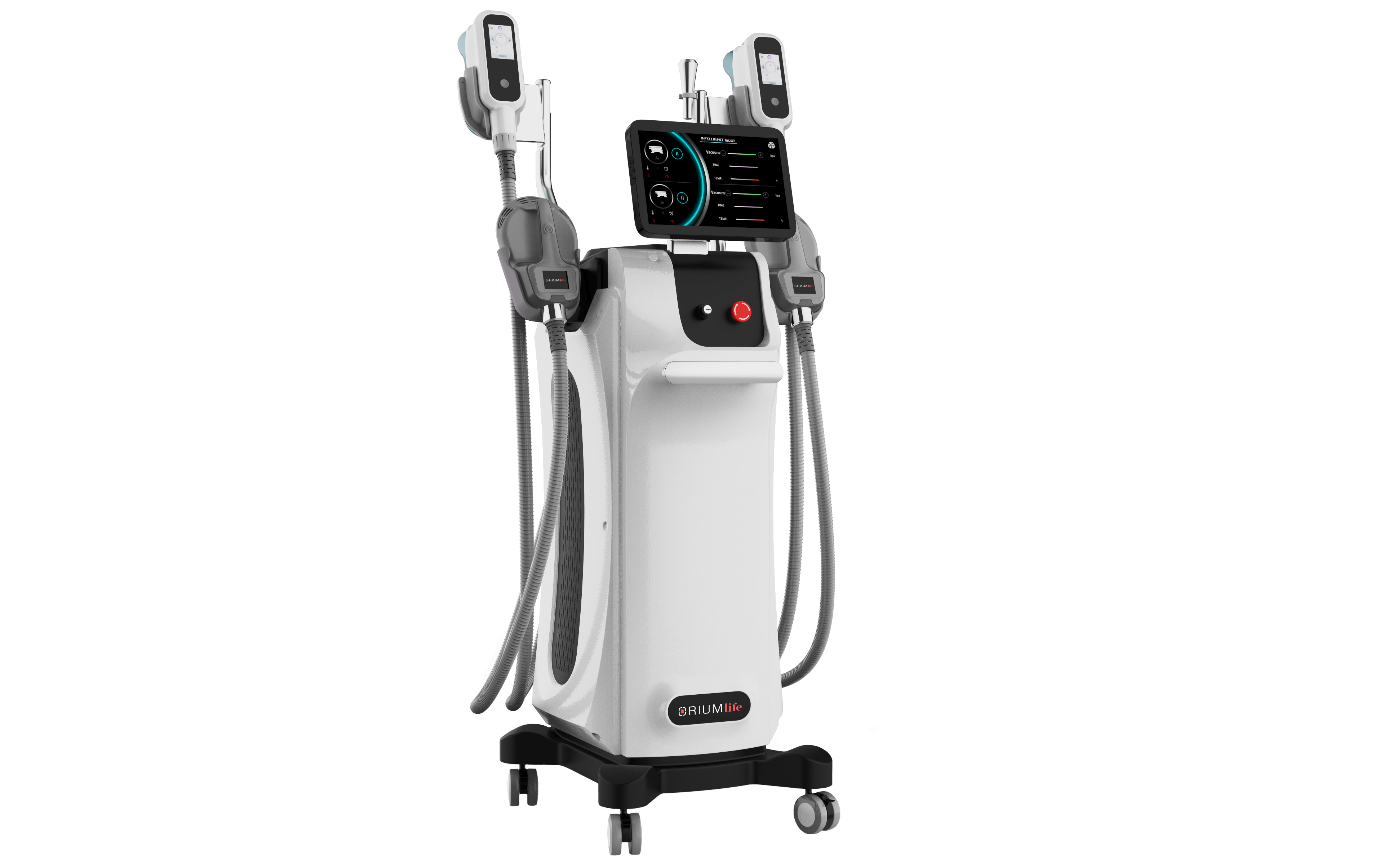 EMS & Cryo combined, best of both worlds.
Our Combi machine provides the best of both EMS and Cryolipolysis treatments, so you can offer both to your customers.
EMS & Cryo in one machine

As powerful as our traditional EMS

As cold as our traditional Cryo

2 handles for each application